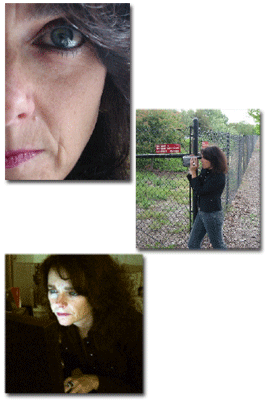 ::Biography::
Dawn King is President of Dawn to Dawn Investigations. Dawn has owned and operated Dawn to Dawn Investigations for 18 years. As a Private Investigator Dawn has worked on civil and criminal cases for attorneys in Napa, Sonoma and Solano counties. She has investigated burglaries, thefts, white collar crime, domestic matters, and worker's compensation claims. She has interviewed dozens of witnesses and subjects and prepared detailed reports for her clients.
She has also worked on hundreds of surveillances and has provided clients with video and photographic evidence in support of her findings.
Prior to owning her own PI firm, Dawn was an FBI Special Agent for 9 years. As such Dawn was an expert in finding and developing informants and was very successful in bringing many criminals to justice. She worked on violent crime, drug, computer crime and Asian Organized Crime squads and was involved in hundreds of criminal cases. Her development of informants helped in the arrest and conviction of more than 50 members of an organized crime family, bank robbery suspects and drug dealers and helped break up fencing operations and white collar crime networks. In addition to amassing detailed records for prosecutors, Dawn often went undercover to aid investigations. She worked undercover in numerous drug cases and in a large Interstate Transportation case and a Public Corruption case. Her investigative work earned her six letters of commendation from the Director of the FBI and was she rated as "Exceptional" for eight straight years.
Dawn is a registered/bonded Process Server and goes "above and beyond" to ensure completed process service. She performs process serving in Napa, Solano and Sonoma counties and can always be trusted to get the job done quickly, efficiently and professionally.
Dawn also conducts judgment recovery for clients with small claim's judgments. Dawn can provide thorough asset location in cases where there is a legal judgment.